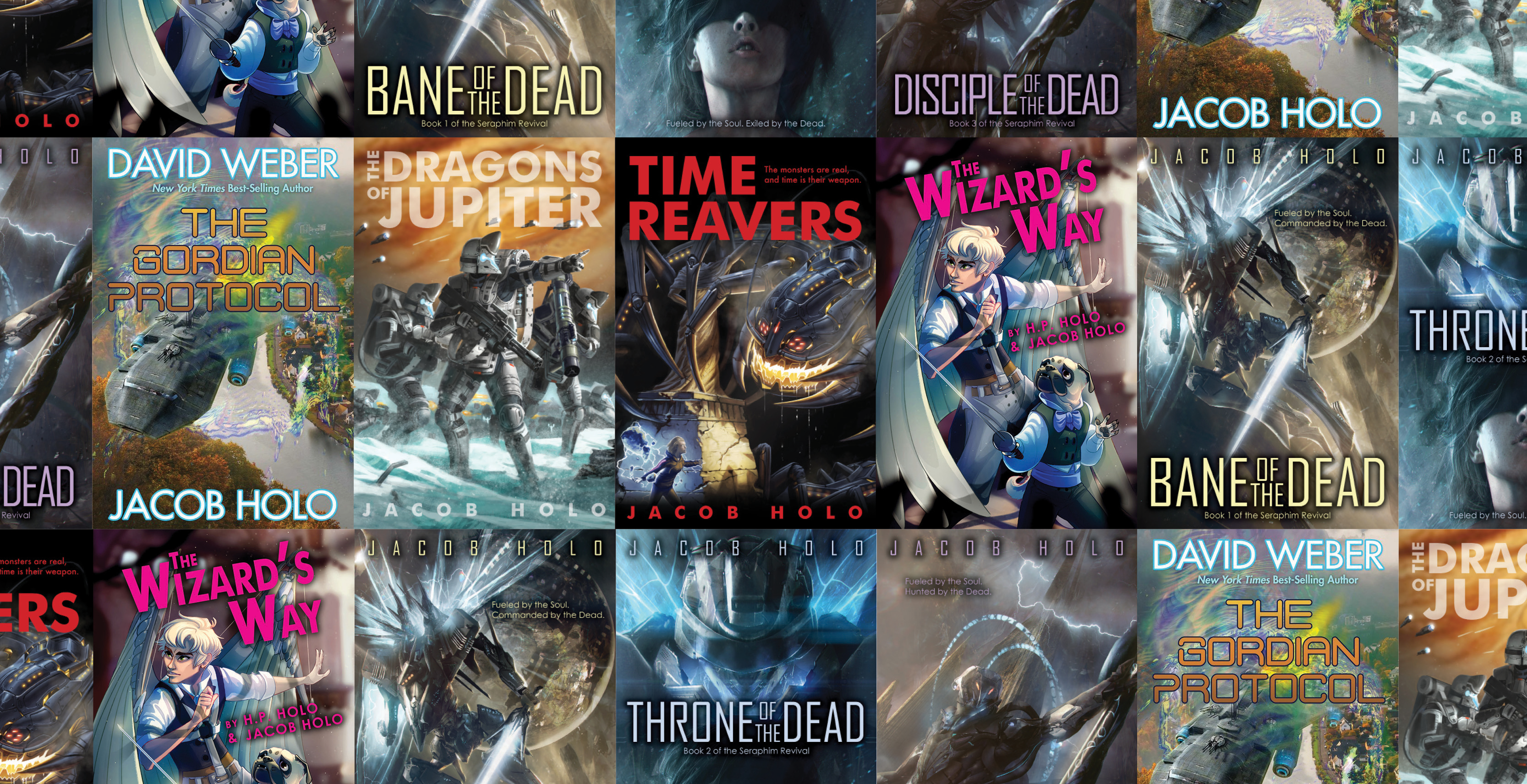 ---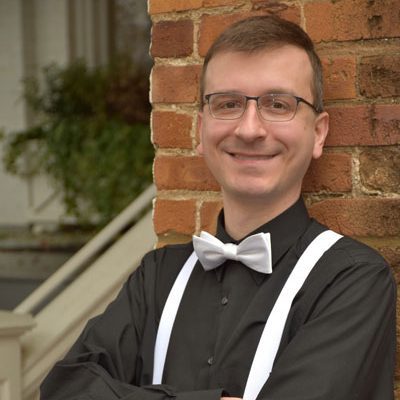 Jacob
Jacob Holo has been a recreational geek since childhood, when he discovered Star Wars and Star Trek, and a professional geek since college, when he graduated from Youngstown State University with a degree in Electrical and Controls Engineering. He started writing when his parents bought that "new" IBM 286 desktop, and over the years, those powers combined to push him to the next level of nerddom: a sci-fi author who designs intricate worlds and tech systems…and promptly blows them up in a string of nonstop action.
He is the author of eleven books, including the bestselling Gordian Division series (with David Weber), YA urban fantasy Time Reavers (a Kirkus Reviews Best Indie Book), YA steampunk fantasy The Wizard's Way (with H.P. Holo), and fantasy adventure Monster Punk Horizon: Excess (with H.P. Holo).
Between novels, Jacob enjoys gaming of all sorts, whether video gaming, card gaming, miniature wargaming, or watching speed runs on YouTube. He is a former-Ohioan, former-Michigander who now lives in South Carolina with his wife/boss H.P. and his cat/boss Nova.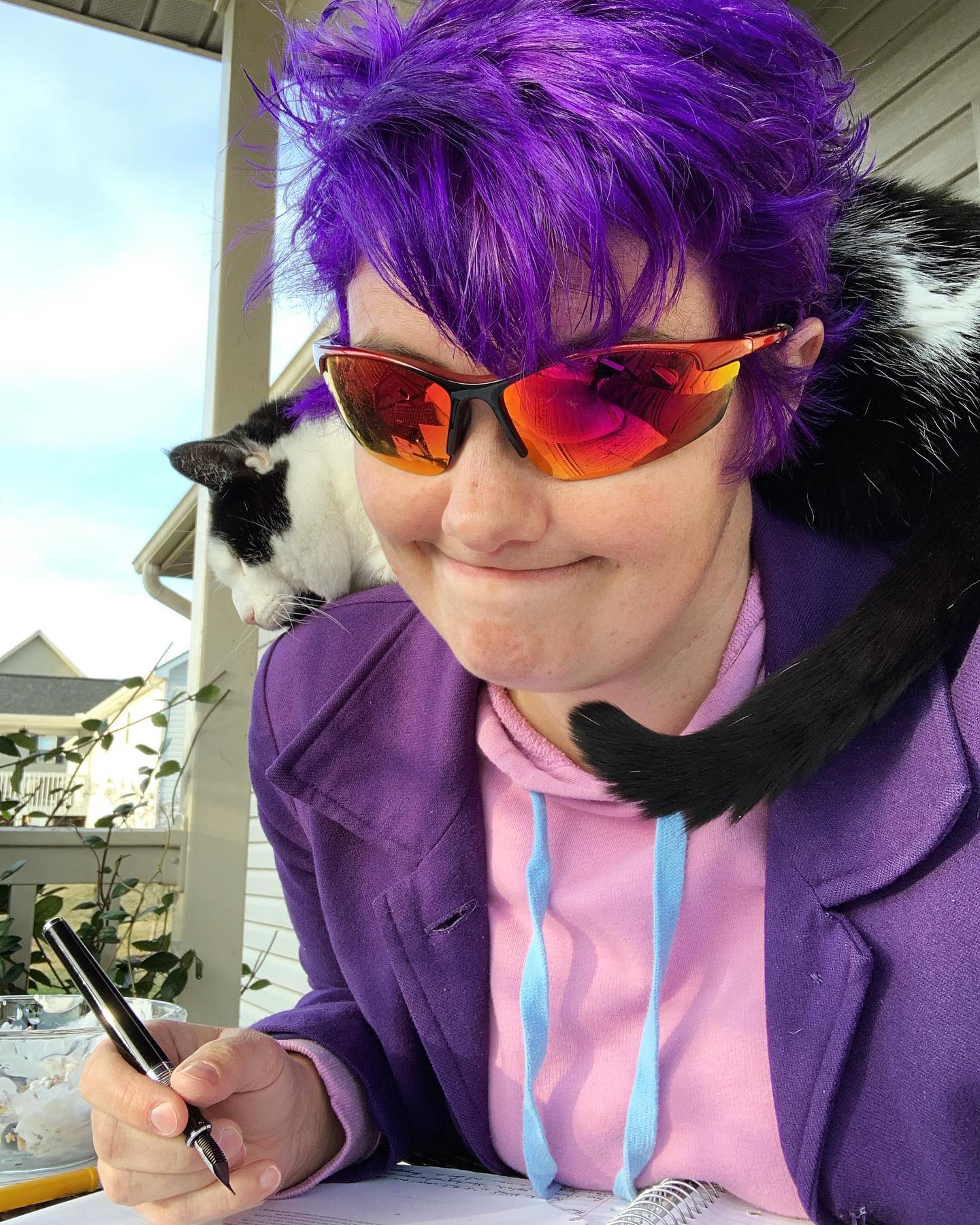 H.P. Holo
H.P. Holo grew up in a family where it was dangerous to say, "I'm bored." She's also an incorrigible smart aleck. So when her parents told her to fix her boredom by reading a dictionary, she did. And then, just to be extra sassy, she began writing novels that required them to keep that dictionary handy.
Her first published ode to smart aleckery was YA fantasy The Wizard's Way (with Jacob Holo), which readers have called everything from "quirky and fun" to "a veritable love letter to steampunk fans" to "2 stars. A book." Her most recent series is the fantasy adventure Monster Punk Horizon, which readers have called many exuberant things, but especially "redonkulous."
Between those milestones, H.P. has practiced varying degrees of smart and aleck. She briefly taught 8th Grade English Language Arts before realizing she didn't care to aspire to that level of sainthood. She thus left to work for her local library system, where she spent a decade as, variously, Page, Clerk, Teen Assistant, and now that she writes full time, frequent haver-of-overdue-fees.
When not writing her latest novel, H.P. enjoys procrastinating, drawing to the soothing sounds of The Great British Baking Show, saying nice things to her kitchen garden (especially the blueberries; they're always a little sad), fangirling over terrible movies, and arguing that Cloudy with a Chance of Meatballs is, in fact, the most perfect movie ever made.
She lives in South Carolina with her husband, a bunch of plants, and a cat who thinks exactly as much of herself as she deserves.
Nova
When not engaged in the Very Important Business of napping all day, Nova uses the mighty persuasive power of Those Eyes to beg for treats and generally wrap everyone around her paws. She also enjoys stretching out on Jacob & H.P.'s notebooks and keyboards while they're trying to write, so if you find a typo, congratulations: You have discovered a Blessing of Nova, +1,000,000 to Morale.