I'm slowly making my way through my massive LitRPG backlog, and this month's book was Cinnamon Bun by RavensDigger! 😀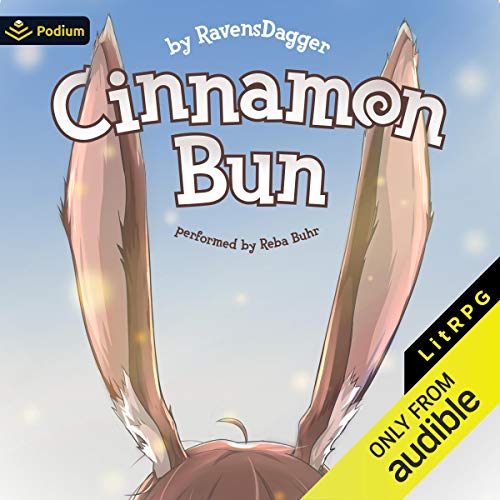 Admittedly, it took me a while to get into this one. It bills itself as a wholesome LitRPG, and it's definitely that.
In fact, despite being eager to embark on the adventures promised by the new world she's been dropped into, the main character Broccoli Bunch is initially hesitant to kill monsters out of a general discomfort with the idea of killing things, and spends a significant chunk of the early book literally leveling up her Cleaning skill. She discovers some neat uses for said Cleaning skill – for example, it's unexpectedly useful against the undead – but it's still just … cleaning. 😐 Hours of it. 😐😐😐
Still, Broccoli Bunch herself is such a sweetly endearing character that I powered through that part of the book. (And honestly, I do a lot of my audiobook listening while I'm doing chores anyway, so it felt strangely appropriate.)
I'm glad I did, too, because once she starts meeting other characters and exploring different areas of the world she's in, the reader is introduced to a genuinely fun fantasy setting with one of the more interesting magic systems I've encountered in LitRPG. I generally don't pay attention to stats and other such details in LitRPGs because they just don't interest me, but RavensDigger works that information into the story in such a way that it feels natural, as opposed to a numbers and information dump, which I appreciated.
Despite my initial impression, I now actually consider it one of my favorite LitRPGs and will probably continue to the next once I'm in the mood for it – and you do have to be in the mood for a story of its type.
It's very gentle LitRPG for readers who mostly just want a cute, relaxing read, as opposed to an action-packed adventure. However, within those limitations, it does what it aims to do very well, and I appreciate that about it, too. Also, aside from some mild bad language, it's clean enough that it could easily be recommended to kids (even though it doesn't necessarily feel like it was written for kids), so it could be a good book to hand to a youngling you want to introduce to LitRPG.
I don't consider Cinnamon Bun a LitRPG must-read, but I do recommend it highly to readers who are looking for a story of its unique type. 😄