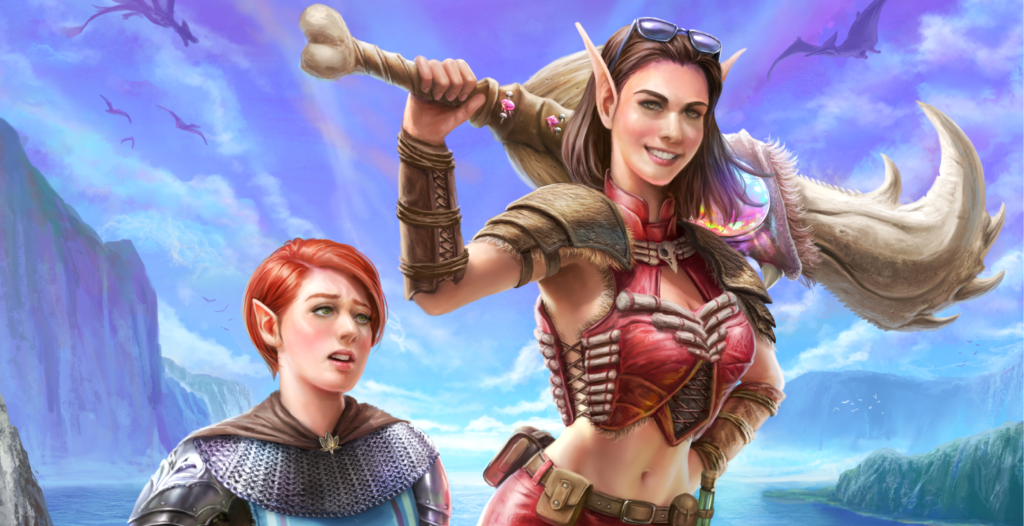 Yesterday's blog post told you there'd be interesting book-and-monster-related news, and here it is!
It's been a looooong time coming, but I'm excited to announce that I finally have a new series coming out! 😀
What new series is this, you ask? 😮 Well, read on!
Where my last book The Wizard's Way was a love letter to all things steampunk, this series is a love letter to all things monster – hunting, collecting, researching … and sometimes, befriending and bribing into badass kaiju battles. 😄
See, while I was in the process of writing The (still-in-progress) Wizard's Circus, I flipped through some of my early writing notebooks from middle school and junior high. Around that time, I was obsessed with Pokémon, Digimon, Monster Rancher, and virtually every other monster franchise that was coming over from Japan at that time – and it showed in my writing. There were monsters and monster trainers/tamers/friends everywhere, and as I continued to flip through these notebooks, I realized that decades later, I'm still into these kinds of franchises.
After all, as of recently, Jacob and I have been spending our weekends competing in Digimon Card Game tournaments, and even before that we spent most evenings playing Monster Hunter World and Monster Hunter Rise together!
It was then that an idea hit me, and would not let go until I'd brought it to realization – a series that pays loving homage to all those monster franchises in much the same way The Wizard's Way did to steampunk fantasy.
And so, without further ado, I present to you Monster Punk Horizon, a GameLit fantasy adventure comedy coming soon to Kindle Unlimited! 
Monster Punk Horizon #1
🌟 GameLit 🌟 Fantasy 🌟 Adventure 🌟 Comedy 🌟
✨ Coming October 14th, 2021! ✨
Audio Release Date TBA
🐉🐉🐉
Monster Hunting for Fun and Profit!
Pix and Jaz are two girls who just want to hunt monsters, craft armor, and pay off their college loans—but when a colossal new monster falls through the portals in the Dazzling Skies, it'll take all their skills to survive it.
Their skill levels? Slightly above noob.
Fortunately, they have their oversized swords, a lot of sass … and one giant monster friend who might help them out.
For a price…
The eBook is already up for preorder on Amazon (and paperback and audio are coming), but if you'd like to be one of the lucky people to read it early, be sure to join the Pug Scouts – our VIP Street Team! 😀
I'll be sending review copies out to Street Team members soon, and all you have to do in return for your free copy is post a review online once the book releases! 😀
In the meantime, keep an eye on the blog for next week's cover reveal for Monster Punk Horizon #2! 😄
***
Note: Holo Writing is a participant in the Amazon Services LLC Associates Program and, as such, may earn a small commission from any product purchased through an affiliate link on this blog.